Ongoing Saturday cajon/ rhythm classes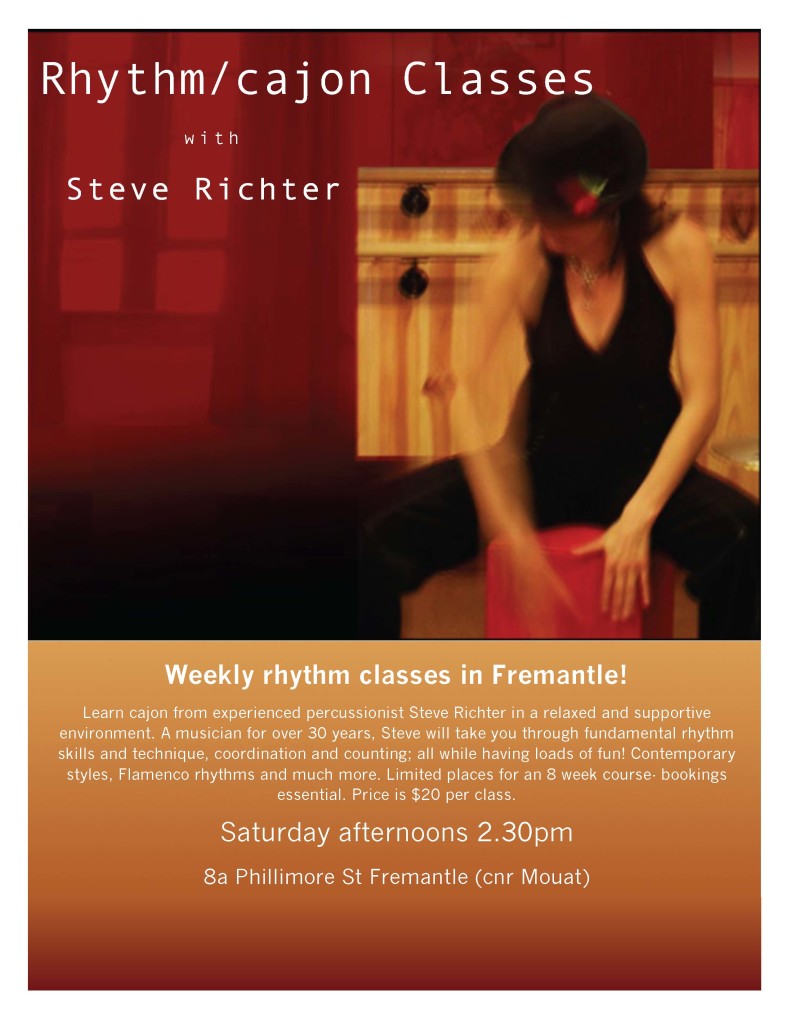 I'm continuing to teach rhythm classes on Saturday afternoons in Fremantle. Beginners and advanced classes are available and are heaps of fun! The main focus of the classes are learning the cajon (box drum), and improving your rhythm skills through various exercises, games and pieces.I have been running these classes for several years now, and they continue to be a source of inspiration and entertainment for my students.
Contact me here for more details, and check out the flier below for additional info.
"Steve is a talented musician and teacher with a great sense of fun and humour.  He seems to genuinely enjoy his efforts to turn a crew of amateur box-beaters into a group that can sound well, quite cool when everything goes right.   For this mature age student the lessons are a highlight of the week!" Clive Huxtable