Saturday classes
Posted by srichter on June 16, 2014 news | | No comments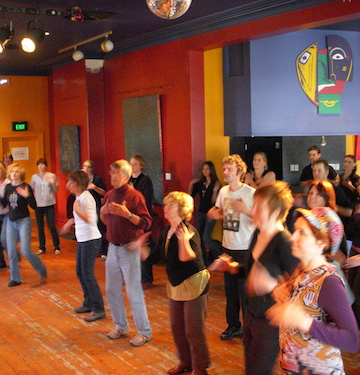 My cajon and general rhythm classes are running each week on Saturday afternoon in Fremantle. You can learn about different ways of playing the cajon, while improving your rhythm in a fun and relaxed atmosphere.
Classes are $20, and you can find more info here, (link to cajon classes) or contact (link to contact) me directly through the website.
Here is a sentiment of what you might experience if you come along…..
"One of the highlights of my week is the hour of music and laughter that I spend on a saturday in Steve's Cajon class. Steve is a fantastic teacher with lots of patience -especially with those of us that don't have a very musical background." Moira Desport